Warrior II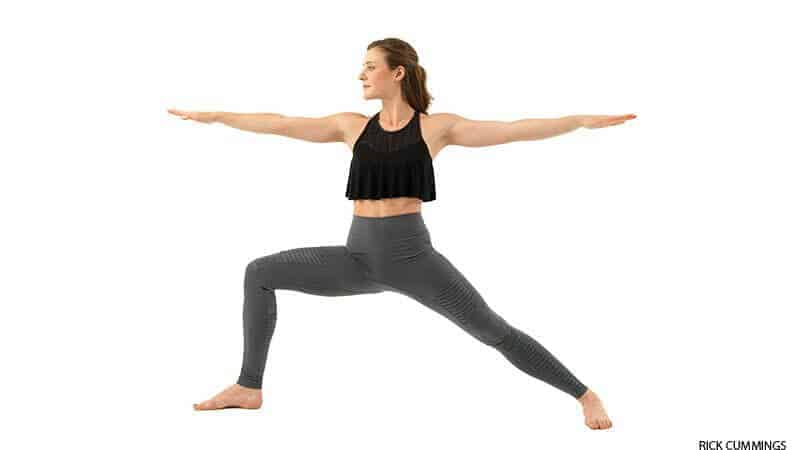 There are three warrior poses. Warrior II Pose is a simple yoga pose, which can help release stress and tension. When doing this pose, let yourself be reminded of your inner strength and ability to stand strong against the challenges of life.
Dancer's Pose
This is a cool yoga pose, and it's not only for dancers. Anyone can implement this pose into their yoga routine. It's a beautiful pose that symbolizes grace and elegance. You can do this pose with a light and happy feeling, as though you were a dancer. Not only can it release stress, but it also opens up the chest.
Crow Pose
This is a very effective pose, but it's not an easy pose to try. Although it takes some time to master the crow pose, you will be proud of yourself when you finally get the hang of it. This pose can enhance your focus, strength, and concentration. When doing this pose, let the mind be happy and calm. In Sanskrit, this state of mind is called prasanna chetana, a pleasant, relaxed awareness. Having a strong mind can also help you overcome the symptoms of depression.
Mental and emotional health is just as important as physical health. When ignored, stress can affect our physical well-being, as well as our mental peace. Making yoga a regular part of your life can help you manage stress and lower the risk of stress-related health problems.
The original article is from https://artoflivingretreatcenter.org/blog/yoga-poses-calm-your-mind/